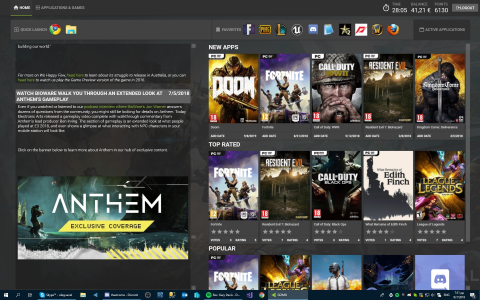 Modern Client Interface with Dynamic Content
Superior client service starts with Gizmo. A modern interface lets clients customize with their own skins and supporting a range of multimedia tools. Now, your clients can easily access user ratings, top applications, most used applications, app search, and new additions.
What's more, clients will be provided with personal disk space to recover saved data even faster.